Altaussee Salzwelten (Salt Mine)
Altaussee, Steiermark, Österreich

All weather

Suitable for groups

---
The "Mountain of Treasures": the biggest active salt mine in Austria
The Altaussee salt mine looks back on a long and, above all, eventful history: all beginning in the year 1147. For it was in then – incidentally, also the year when the name Austria was used for the first time – that salt mining in Altaussee was first chronicled. But did you know that "white gold" continues to be mined here even today? And that Altaussee is the biggest active salt mine in Austria? You will collect your own personal treasure trove of memories during your tour of the salt mine: In passageways lined by pure, shimmering, orangey-red rock salt, you will walk deep into the heart of the mountain. Allow yourself to be enchanted by the Barbara Chapel, sculpted completely out of rock salt, by the legendary salt-leaching chambers, and by the smooth-as-glass salt lake.
Our tips in July & August:
Themend tour: "Bombing Michelangelo": Every Wednesday at 5 p.m.; Reservation in advance required
Tip: adventurous expeditions underground
A little bit removed from the regular tour routes inside Salzwelten Altaussee, a selection of special guided tours are also offered. Particularly atmospheric: an evening tour through the "Mountain of Treasures" (every Wednesday, except November, 5 p.m.)
Childrens Tour available in German only.
Special Tour: "Bombs on Michelangelo"
How did the brave Altaussee miners manage to save the priceless art treasures from destruction and why did some of those treasures surface a little later in the backrooms of nearby inns – you will learn all about this in a special 90-minute tour (July & August, Wednesday, 5 p.m.)
Art on the Steinberg: Cartoon exhibition (on the first floor of Salzwelten Altaussee; open daily during the summer opening hours; Free entrance)

Find more information, online tickets and opening hours on our website: https://www.salzwelten.at/en/altaussee
For more information, prices & opening hours visit: www.salzwelten.at/en/altaussee/prices-opening-hours
12.01.2022 to 06.04.2022: Evening tours every Wednesday at 17:00
Semester-holidays: 29.01.2022 to 27.02.2022: Childrens' Sally-tour every Wednesday at 15:00
01.04.2022 to 02.11.2022: daily tours at 10:00, 12:00, 14:00, & 16:00,
as well as year-round (excluding November) evening tours every Wednesday starting at 17:00
Parking
Parking area for disabled: 2
Toilet facility
Food and drink available
General price information
per person 20,- Euro
per child 10,- Euro
Children under 4 years are not allowed to visit the salt mine.




Payment methods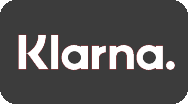 Klarna
Discounts (Age-related / Groups)
Children
Students
Seniors
Civil and military servants
Families
Groups
Discounts (Memberships)
ARBÖ member

ÖAMTC Member

Salzkammergut Sommer-Card
ADVANTAGEOUS PRICE WITH CARD
Adults Euro 16,00
Additional Euro 2.00 discount on family tickets!
Children from the age of 4 are welcome in the Salzwelten
Salzkammergut Winter-Card
RED. RATE WITH CARD
Adults € 16,00
€ 2,00 discount on family tickets!
Children from the age of 4 are welcome in the Salzwelten
Family Card OÖ

All weather
Suitable for groups
Suitable for schools
Suitable for teenagers
Suitable for seniors
Suitable for single travelers
Suitable for friends
Suitable for couples
Suitable for children
Please get in touch for more information.