Salzwelten Shop & visitors center Hallstatt
Hallstatt, Oberösterreich, Österreich

pets allowed

All weather

Suitable for groups

Suitable for pushchairs
---
Awaiting you right next to the valley station for the funicular is the new 400 m² Hallstatt Visitor Center, including the popular salt mine shop. The beautiful reception foyer greets you with the first pictures of the subterranean world and a "Window into the Past". You will be provided with details about guided tours, and in the salt world shop you will be able to browse a wide selection of souvenirs as well as salt products.



Salzwelten Hallstatt, the oldest salt mine in the world!

The visitor center at the valley station of the cable car in Hallstatt offers covered space for guests and an information foyer. Guests are welcomed with pictures, photo motifs, such as a replica mouth hole, as well as information from the miners' world. The "Window into Roman Times" shows a representation of the excavations on the site. Details on guided tours and offers as well as free WLAN access are also available here every day.

The flagship store offers a wide range of souvenirs and salt products from the Salinen Austria and around the world all year round.

Salt is a symbol of happiness, health & vitality and has been given as an appreciative gift for thousands of years.

On request, ready-made or individually designed arrangements can also be prepared & assembled for you in larger quantities.


Experience a 360° panorama tour over Lake Hallstatt…
Open:
Friday to Sunday from 10:00 am to 4:00 pm

Important: FFP2 masks mandatory



Elevation
511 m
Accessibility / arrival
by car
from Salzburg:
Exit Thalgau via federal road B158 towards Bad Ischl, in Bad Ischl drive onto Salzkammergut Street B145 towards Bad Goisern, in Bad Goisern turn right onto B166, at the Gosaumühle junction turn left towards Hallstatt
from Linz:
Exit Regau via federal road Salzkammergut street B145 towards Gmunden and Bad Ischl to Bad Goisern, in Bad Goisern turn right onto B166, at the Gosaumühle junction turn left towards Hallstatt
from Vienna/Graz:
Exit Liezen via federal road B320, in Trautenfels drive onto Salzkammergut street B145 towards Bad Aussee, turn onto Koppen street via Obertraun to Hallstatt
from Villach:
Tauern motorway to exit "Eben im Pongau", via B166 Pass Gschütt federal road through Gosau, at the Gosaumühle junction turn towards Hallstatt

by train
Attnang-Puchheim – Stainach-Irdning lines
arriving at "train station Hallstatt", take the ferry to Hallstatt

by bus
bus 542/543
arriving at bus stop "Hallstatt Lahn"

Detailed information on the respective train and bus times can be found at https://www.oebb.at/en/ (train) and https://www.postbus.at/en(bus).


Parking fees
P1/P2/P3/P4 Short term tariffs 15 minutes free 1 hour: 4.00 Euro 2 hours: 7.00 Euro 3-4 hours: 9.00 Euro 5-6 hours: 9.50 Euro 7-12 hours 10.00 Euro From the 13th hour: daily tariff 15.00 Euro Lost ticket: € 30 Bus fee: € 80.00 per day For buses: Please contact Hallstatt PEB GmbH - www.peb-hallstatt.com
Shuttle service
Bus shuttle to the hotel in the centre
Daily from 9 a.m. to 7 p.m.
Toilet facility
Diaper room
General price information
Different products to different prices.

Payment methods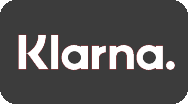 Klarna
Discounts (Age-related / Groups)
All weather
Suitable for groups
Suitable for schools
Suitable for kids (all ages)
Suitable for pushchairs
Pets allowed
Suitable for teenagers
Suitable for seniors
Suitable for single travelers
Suitable for friends
Suitable for couples
Suitable for children
Suitable for wheelchairs: Not all of the legally stipulated ÖNORM are complied with. In principle, this object is suitable for wheelchairs and no assistance is necessary.