Hallstatt Salt Mine
Hallstatt, Oberösterreich, Österreich

All weather

Suitable for groups
---
Hallstatt Salzwelten: Welcome to the oldest Salt Mine in the world!
Risk a "World Heritage View" from the Skywalk

Travel 7000 years in time!

Enjoy a cinema experience 400 meters below!

Join a pre-historic exhibition!

Visitor Center & Salzwelten-Shop at the valley station of the Salzbergbahn
Due to the enormously high volume of traffic, we strongly advise you to travel by public transport!


The experience before the experience

Fascinating, exciting, thrilling! - Your journey into the Hallstatt period begins with the ascent to the Hallstatt high valley on the panoramic Salzberg cable car. There, from the free-floating skywalk, you risk a view of historic Hallstatt 350 meters below and of the World Heritage region. Immediately afterwards, you will be immersed in an epoch of mankind far in the past.

The path through the ages

Your path through the ages crosses the Hallstatt high valley, where approx. 1,500 graves with valuable burial objects have been uncovered to date. You will encounter a walk-through display tomb, which, together with audio guide information, will give you fascinating access to 7,000 years of Hallstatt culture and salt production.

Meet and greet with the man in the salt

From the miner's house, you walk through the mysterious tunnels into the mighty heart of the salt mountain. Here you will learn a lot about the legendary "Man in the Salt", who was found almost completely preserved almost 300 years ago. Like the miners once did, you will glide down two miners' slides into the depths, where a mystical salt lake awaits you.

Movie Time in the "Bronze Age Cinema

In the Bronze Age Cinema you will meet some great stars. For example, the oldest wooden staircase in Europe. An absolute highlight, which offers a perfect stage for the cinema. Or on Udlo and his clan. Around the hard everyday life in the Bronze Age, also revolves the film, which you will see in 4K quality more than 400 meters underground. A small mine train will take you back above ground.

Expedition into prehistory

If you want to delve even deeper into the mysterious history of salt production and Hallstatt culture, then book the prehistoric expedition. Equipped with a protective suit and helmet, you will explore the site of the man in the salt and many other treasures from the past with an archaeologist from the Natural History Museum in Vienna. The guided tour lasts about 4 hours and takes place every Tuesday and Thursday at 13:00 in July and August. Do not forget to register!

What else you should know:

The Hallstatt Salt Mine is open daily from February through January for explorers ages 4 to 99. Be sure to bring sturdy shoes and warm clothing. For detailed tour times, prices and events, please visit our homepage: www.salzwelten.at/hallstatt.


Online ticket service

You have the choice: either buy tickets online (at home) and print them out or have them sent directly to your cell phone via SMS. Your advantage: no long queues! Everything else on www.salzwelten.at/ticket

Experience a 360° panorama tour over Lake Hallstatt…
9.1.2023 till 10.2.2023 closed for revision
11.2.2023 till 31.3.2023: 9:30 a.m. - 2:30 p.m. (last ascent 2:00 p.m.)
1.4. 2023 till 1.11.2023: 9:30 am - 4:00 pm (last ascent 3:30 pm)
2.11.2023 - 7.1.2024: 9:30 a.m. - 2:30 p.m. (last ascent 2:00 p.m.)

Closed on 24th and 31st of December

Exact opening hours & prices can be found at: www.salzwelten.at
Children are allowed to visit the Salzwelten from 4 years on!
We recommend sturdy shoes and warm clothing (8° in the mine)


Elevation
855 m
Accessibility / arrival
by car
from Salzburg:
Exit Thalgau via federal road B158 towards Bad Ischl, in Bad Ischl drive onto Salzkammergut Street B145 towards Bad Goisern, in Bad Goisern turn right onto B166, at the Gosaumühle junction turn left towards Hallstatt
from Linz:
Exit Regau via federal road Salzkammergut street B145 towards Gmunden and Bad Ischl to Bad Goisern, in Bad Goisern turn right onto B166, at the Gosaumühle junction turn left towards Hallstatt
from Vienna/Graz:
Exit Liezen via federal road B320, in Trautenfels drive onto Salzkammergut street B145 towards Bad Aussee, turn onto Koppen street via Obertraun to Hallstatt
from Villach:
Tauern motorway to exit "Eben im Pongau", via B166 Pass Gschütt federal road through Gosau, at the Gosaumühle junction turn towards Hallstatt

by train
Attnang-Puchheim – Stainach-Irdning lines
arriving at "train station Hallstatt", take the ferry to Hallstatt

by bus
bus 542/543
arriving at bus stop "Hallstatt Lahn"

Detailed information on the respective train and bus times can be found at https://www.oebb.at/en/ (train) and https://www.postbus.at/en(bus).


Parking fees
P1/P2/P3/P4 Short term tariffs 15 minutes free 1 hour: 4.00 Euro 2 hours: 7.00 Euro 3-4 hours: 9.00 Euro 5-6 hours: 9.50 Euro 7-12 hours 10.00 Euro From the 13th hour: daily tariff 15.00 Euro Lost ticket: € 30 Bus fee: € 80.00 per day For buses: Please contact Hallstatt PEB GmbH - www.peb-hallstatt.com
Shuttle service
Bus shuttle to the hotel in the centre
Daily from 9 a.m. to 7 p.m.
Toilet facility
Diaper room
Food and drink available
General price information
Adults € 40,00
Children (4-15 years) € 20,00

Children are allowed to visit the mine from the age of 4 years.






Payment methods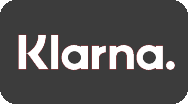 Klarna
Discounts (Age-related / Groups)
Children
Student groups with school class
Families
Groups
Discounts (Memberships)
ARBÖ member

ÖAMTC Member

OÖ Nachrichten (news)

Salzkammergut Sommer-Card
RED. RATE WITH CARD
Adults € 31,00
€ 2.00 dicount per family ticket
Salzkammergut Winter-Card
Normal price / Special price
Adults incl. ascent & descent EUR 40,00 / EUR 36,50
Family Card OÖ

https://www.familienkarte.at/d…
All weather
Suitable for groups
Suitable for schools
Suitable for teenagers
Suitable for seniors
Suitable for single travelers
Suitable for friends
Suitable for couples
Suitable for children
Other special suitabilities
Families, seniors, children 4 years
Please get in touch for more information.